"What's For Lunch?
Kids, Food & Learning"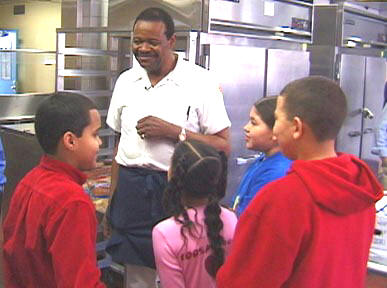 Written, Produced & Directed by
Adriana Davis, D-Squared Media and Nancy Ralph, NY Food Museum
USA 15 Minutes 2005
Click here to view an excerpt from What's For Lunch

Remember school lunch? In New York City America's school meal program feeds 27 million children daily. This documenary profiles determined students, politicians, teachers, administrators and activists as they raise the bar for health and education against the ever-present threat of hunger.

"What's for Lunch" takes a peek inside NYC's cafeterias where today a "food fight" means protecting childhood nutrition against budget cuts and apathy.